Not that I'll do it. But somebody should...

This enfield motor I'm due to start building soon will almost certainly be getting an aftermarket, crank mounted ignition system fitted (removing the 8 degrees of backlash on the distributor). Making the distributor redundant.

This will leave, as I understand it, a space roughly the size of a 2.5l paint tin directly underneath the inlet manifold with a gear-driven shaft powered off the crank at a 1:1 ratio sticking horizontally across the bike into the centre of this space.

It occurrs to me that one could comparatively easily utilise this space to mount some sort of device that utilises a rapidly rotating shaft in proximity to an engine inlet manifold...



Posts

: 15


Join date

: 2017-09-21



it occurred to me that herr der nanno might be the one to advise on this sort of thing, he seems quite au fait with such devices



Posts

: 119


Join date

: 2017-07-26


Age

: 54


Location

: orstralier



A crank driven coffee bean grinder?
You could even have it autofeed from the exhaust mounted coffee bean roaster.



Posts

: 178


Join date

: 2017-07-04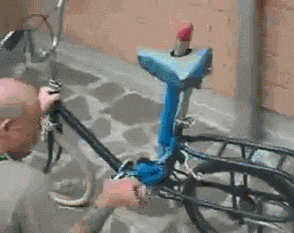 And into the gutter we go................



Posts

: 192


Join date

: 2017-07-14



We never left the gutter!



Posts

: 178


Join date

: 2017-07-04



_Mouse_ wrote:We never left the gutter!
Good point, in fact I seem to recall that at one point ferrets avatar was a pic of him actually laying in a gutter drinking tramp piss.



Posts

: 192


Join date

: 2017-07-14



Is it a 350 or a 500. Either way, as you might be only too well aware, the nomenclature of the Eaton Supercharger factory, specifies their fine products with the amount of air they displace per rotation. As such an Eaton M24 would be quite a fitting little addition and it's only 90mm high and has got a 130 by 180mm footprint, it sucks in air on the side and spins clockwise.

Oh and they are found with a 2:1 step up gearing on 1.4TFSI (twin-charged) Volkswagen of which people seem to be rather pleased disposing of, as high boost and insufficient cooling don't seem to go too well together.



Posts

: 58


Join date

: 2017-07-05



I have pipedreams that in the far and distant future I might supercharge the Buell if it ever gets into an appropriate frame.......
See, at least I'm realistic enough to admit that it might never happen and if it does it'll be a long way off




Posts

: 535


Join date

: 2017-07-04





Similar topics
---
Permissions in this forum:
You
cannot
reply to topics in this forum