Starting with the best one, as most of you won't both scrolling through a bunch of boringness. The biggest result of the weekend is that the 3 amigos here are starting a new boy-band ala Faith + 1. Album cover already secured.
The remaining photos are a lot of tinkering, fire, and beer. I omitted most of the fail pics (we'll just skip over that bit, eh?) Enjoy

Thanks Hoon for your hospitality, as always, and for the great beer run via sidecar!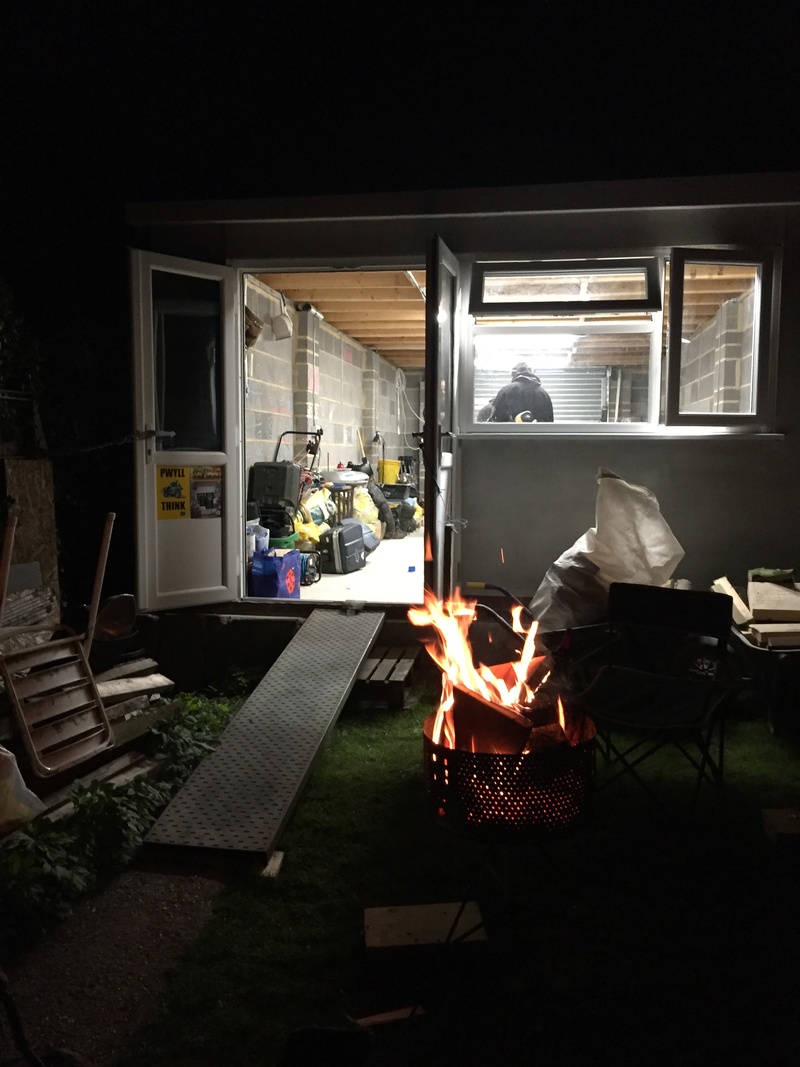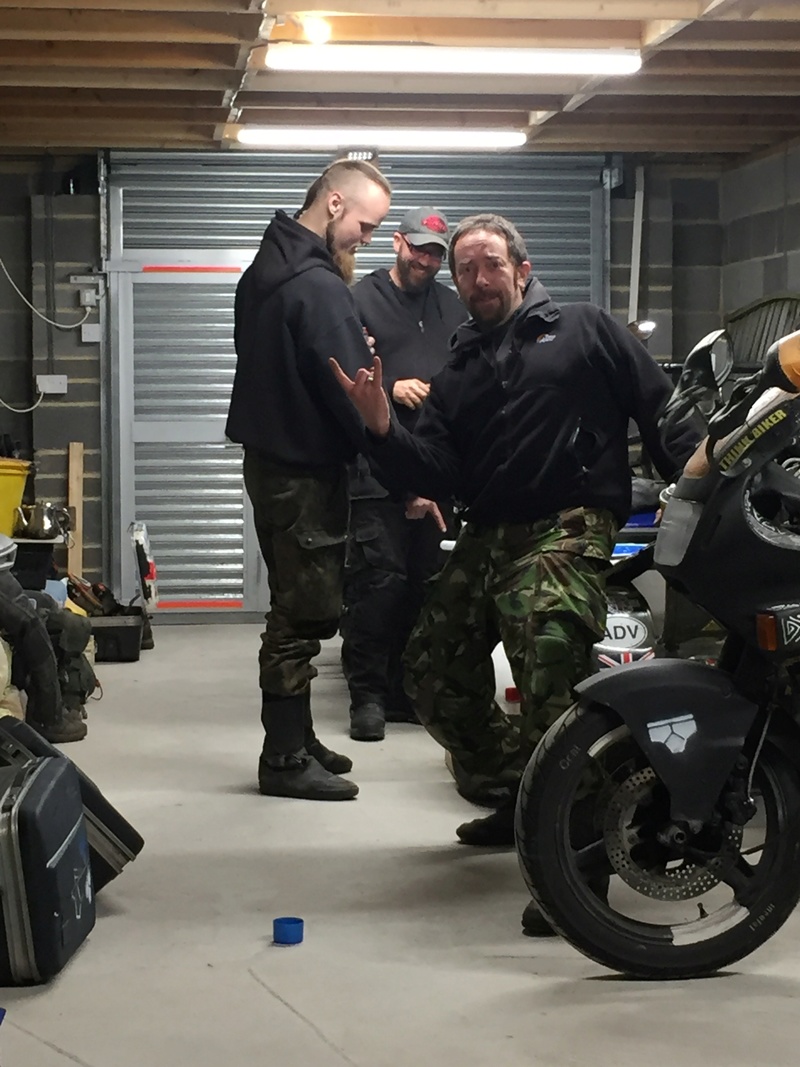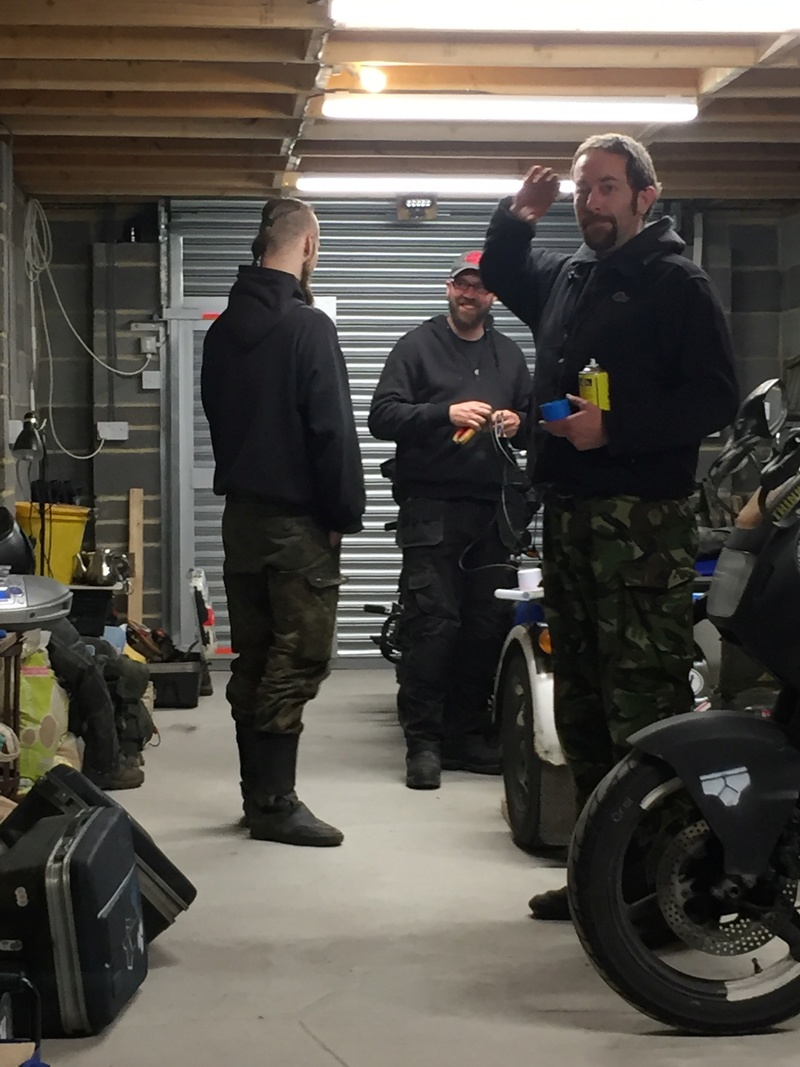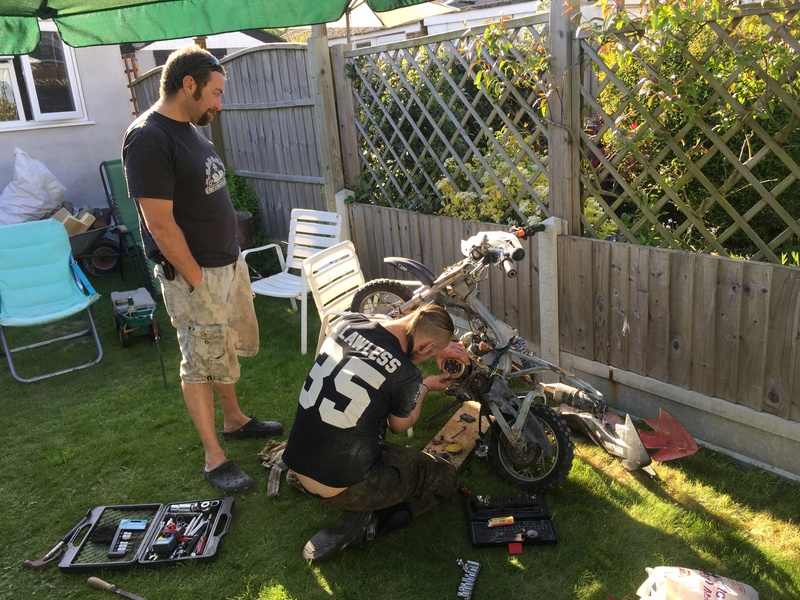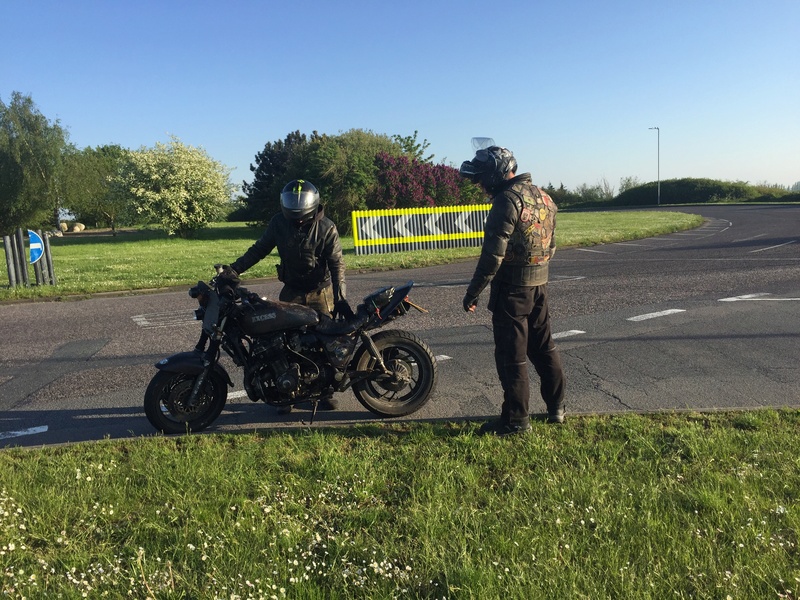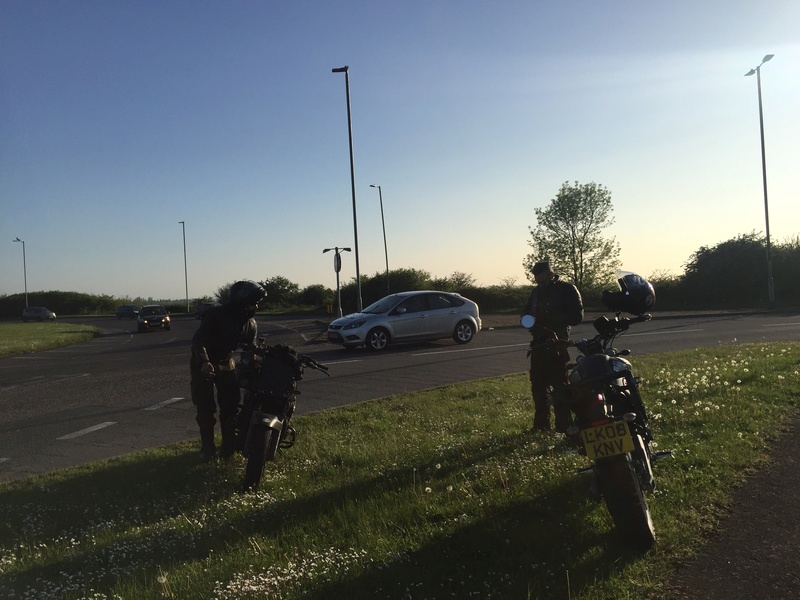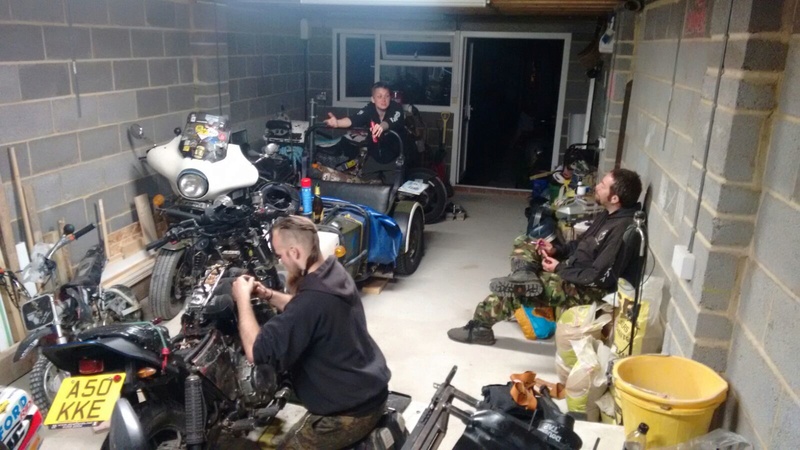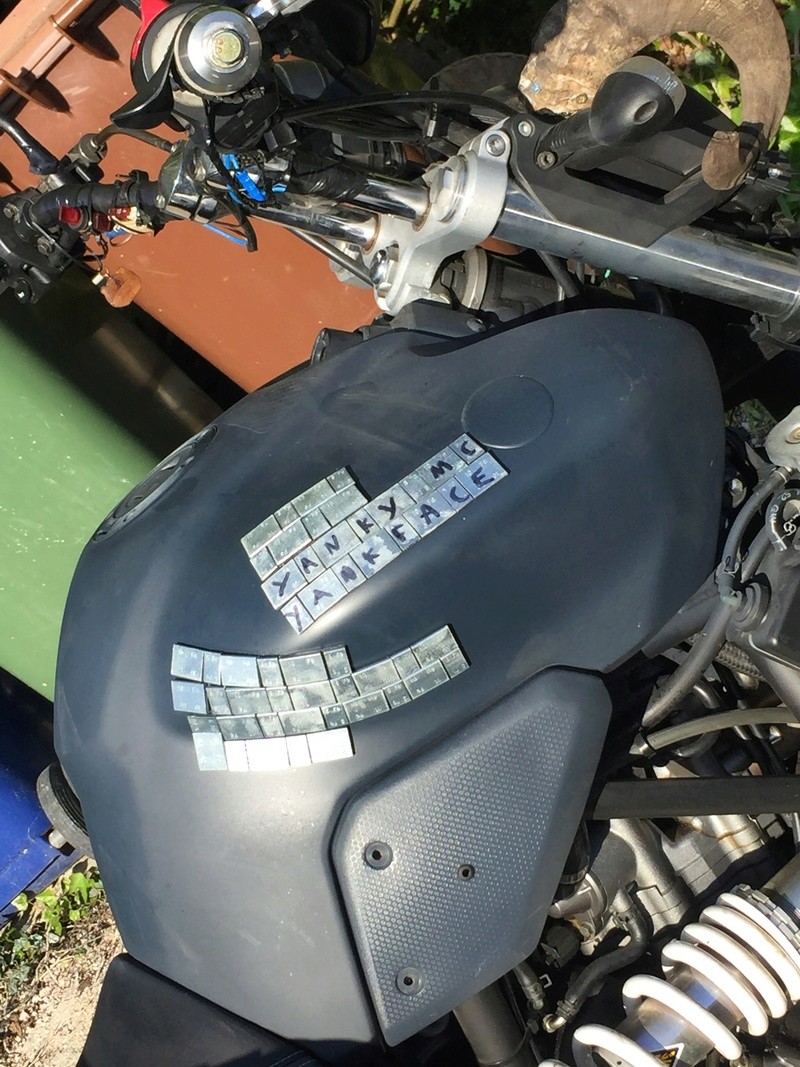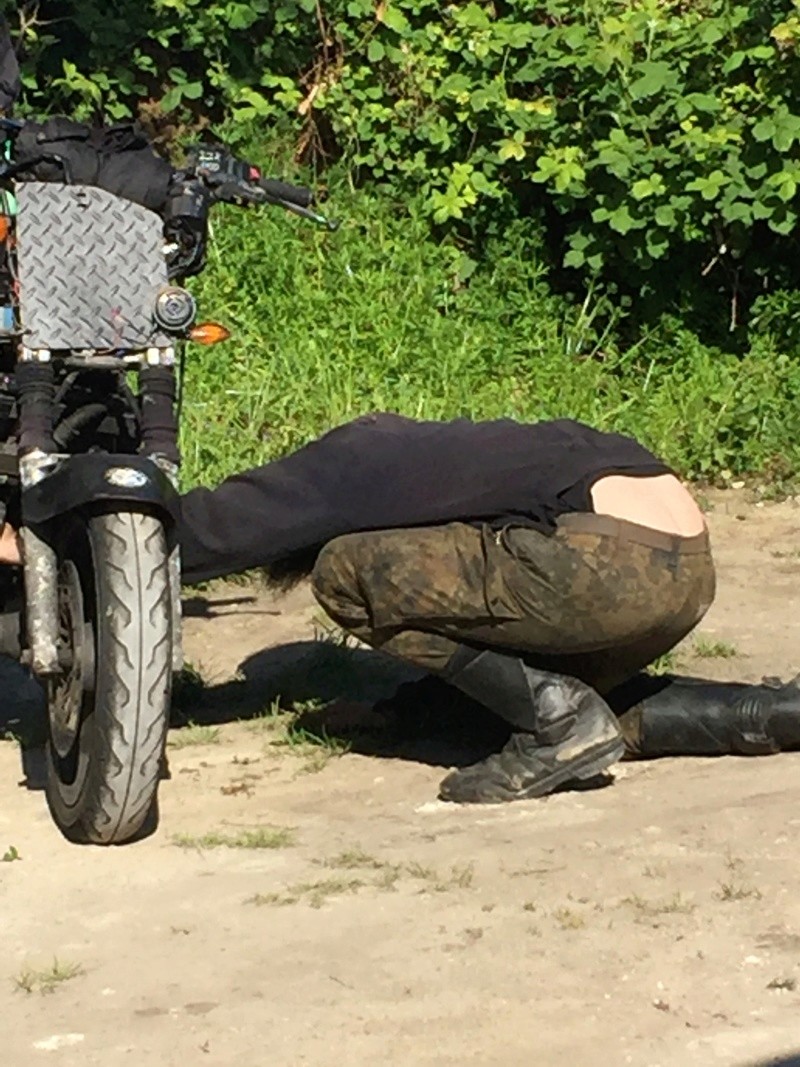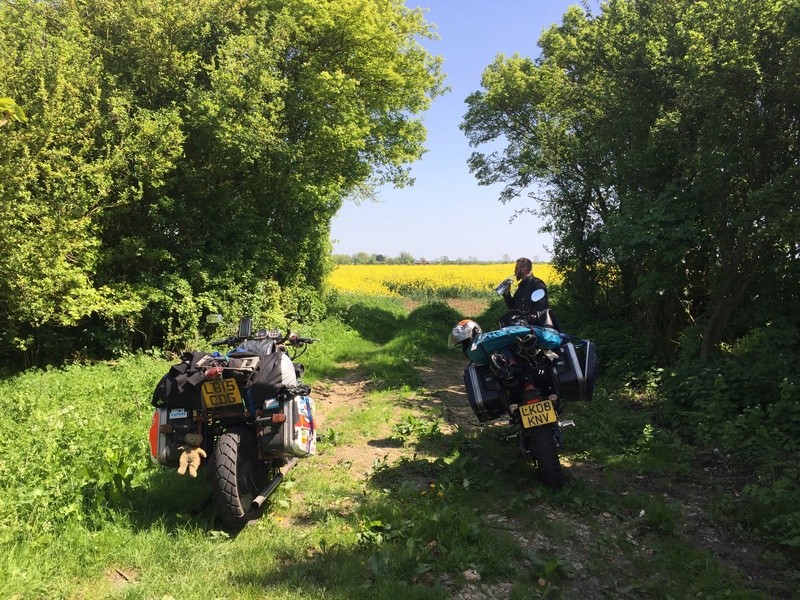 Posts

: 69


Join date

: 2017-07-04



I am highly confused by VJ's contraption

how the hell did you connect a Bandit engine with the shaft drive unit from an old Virago?
there isn't enough Araldite in the world!
Admin




Posts

: 205


Join date

: 2017-07-05



bwahaha, strike one for Excess

Never mind the Excess, more importantly - is the pitbike fixed?





Posts

: 61


Join date

: 2017-07-21



its got a new stator plate in now but its got no compression on account of a bent exhaust valve. Ive suggested to hoon to just pick up a new head /engine for fuck all and throw it back together.
if he does that before R+S or if he is too busy gently pouring dust onto oil on the garage floor is anyones guess

virusjohn wrote:bwahaha, strike one for Excess
think I worked it out on the way home....
but I won't tell so as to not spoil the fun for everybody else
Admin




Posts

: 205


Join date

: 2017-07-05



Thanks for the pics, we had some good times.

Good point about the chain/ shaft thing- it never even occurred to me.

VJ did a sterling job on Pity, eventually tracking down the bent valve which I would never have got to.
I've really got to focus all my spare time on getting at least the neighbours sides of the garage buttoned up before putting any time into Pity McPitface, I suppose I could maybe source parts and bring it all to the R&S where at least I'd have everyones advice and expertise to cobble it back together- we'll see.

How's the trailer coming on?

Anyone got a spare pitbike type engine or head/ exhaust valve kicking about?



Posts

: 339


Join date

: 2017-07-04



if you bring it to R+S and i fix it im not only calling dibs on the first ride but im also not letting anyone else have a razz lol
What do you think about this head on eBay for $25?
It's for a 125 so would it suit the 50 or would the valves be too large?

A pair of inlet and exhaust valves seem to go for about $12 so I guess it would be better to go for a head swap as you suggested especially as fuckery happened with tappets.



Posts

: 339


Join date

: 2017-07-04



I think you should ask someone with more experience with 90 derived engines :p
ive also just looked at these pics again on my laptop rather than my mobile and seen the sheer magnitude of nates tiddysweat....

---
Permissions in this forum:
You
cannot
reply to topics in this forum